vorbericht
24.02.2021
Auftakt zur heißen CL-Phase: Besteht dezimiertes Real in Bergamo?
Endlich rollt der Ball für Real Madrid auch wieder in der Champions League, doch personell betrachtet kommt das Debüt in Bergamo (Mittwoch, 21 Uhr) zur Unzeit. Können die Blancos gegen die italienische Offensiv-Power bestehen und sich eine gute Ausgangsposition für das Rückspiel verschaffen? Alle Infos zum Achtelfinal-Hinspiel in der Champions League.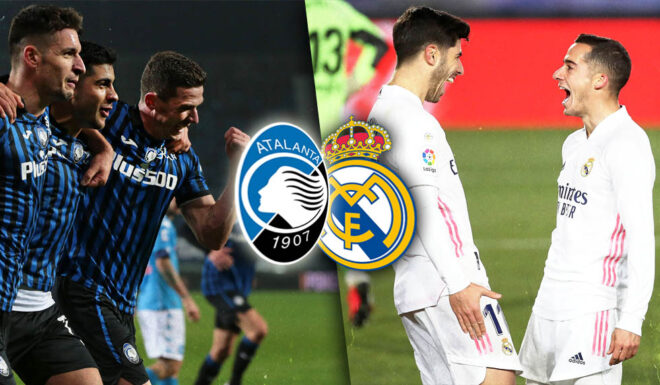 24.02.2021
Atalanta v Real Madrid: first hurdle in Champions League last-16 tie
The two-month wait is over as Real Madrid return to Champions League action. The team faces the first leg of the knockout tie against Atalanta on the road to Istanbul in the round-of-16 first-leg contest (9pm CET). The game will be played at the Estadi di Bergamo and will be the first time that the two sides have met.

Madrid have prevailed in each of their last four LaLiga outings and are raring to get another taste of the club's favourite competition. The team have emerged victorious on the last four occasions that they have played the first leg of a last-16 Champions League tie on the road: in the 2018/19 season against Ajax (2-1); in the 2015/16 campaign against Roma (2-0); and against Schalke in 2014/15 and 2013/14 (2-0 and 6-1).
previa
24.02.2021
Atalanta-Real Madrid: primer asalto en los octavos de la Champions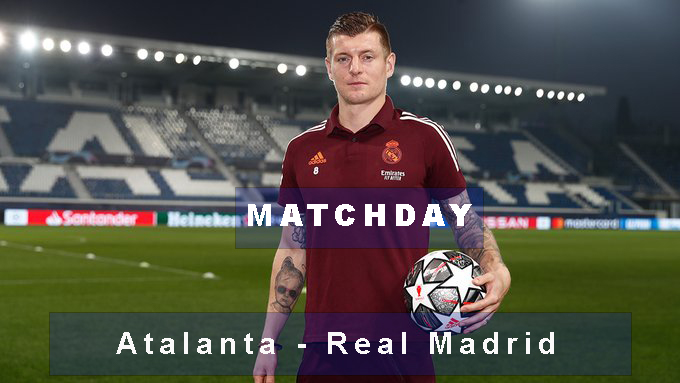 Tras más de dos meses de espera regresa la Champions League para el Real Madrid. El equipo afronta la primera eliminatoria en su camino a la final de Estambul midiéndose al Atalanta en la ida de los octavos de final (21:00 h; Movistar Liga de Campeones). El encuentro se disputará en el estadio de Bérgamo y será la primera vez que se enfrenten ambos equipos.